Galapagos of the Southern Ocean
Nov/Dec 2023 and 2024 – 12 Day expedition
Paddle and explore Auckland Islands, Campbell Island, Macquarie Island and the Snares.
This is without doubt one of the most inspirational and informative journeys into the Southern Ocean ecosystem. The 12 day adventure, distinct from the 8 day Sub-Antarctic trip, provides us with the unique opportunity to visit wild and remote Macquarie Island. The Subantarctic Islands, lying to the south of New Zealand, are UNESCO World Heritage sites and have long been recognised for their rich biodiversity. This places them in a select group of only 180 natural sites that have been designated by UNESCO as among 'the most important and significant natural habitats' on the planet. Join us in partnership with Heritage Expeditions and be among the few to have a unique opportunity to paddle and explore the shores of the Auckland Islands, Campbell Island, the Snares and Macquarie Island in the company of our knowledgeable and passionate guides.
Rich with biodiversity
It is no surprise that the Subantarctic Islands of New Zealand and Australia are dubbed the Galapagos of the Southern Ocean as they have long been recognised for their rich biodiversity.
Aboard the Heritage Adventurer
Travelling aboard the comfortable and spacious Heritage Adventurer, our adventure will begin in Queenstown. We'll explore the stunning Auckland Islands, The Snares, Macquarie Island and Campbell Island, which have been listed as UNESCO World Heritage Sites. These islands are abundant in wildlife and home to penguins, elephant seals, petrels and the majestic albatross.
Magnificent Macquarie Island
We enjoy two days exploring magnificent Macquarie Island, described by Explorer Sir Douglas Mawson as 'one of the wonder spots of the world'. Discover its unique geology, history and wildlife. Home to the King Penguin, Gentoo, Rockhopper and Royal Penguin!
Join us for an incredible voyage immersing yourself in the Subantarctic Islands' unique beauty and wildlife.
Grade
Easy – Moderate
This trip is suitable for active individuals with a thirst for adventure. The kayaking option suits paddlers with some kayak experience.
Dates
2023
30 Dec-10 Jan 2024
2024
22 Nov-4 Dec
18-29 Dec
Cost
2023 from AU$13495 per person
2024 from AU$14350 per person
*Prices above are exclusive of optional activity supplements.
*Final price will depend on cabin chosen.
Please note the 22 Nov 2024 departure is 13 days and departs from Hobart, Tasmania.
Includes
Pre/Post cruise transfers, one night hotel accommodation in a twin share room (inc. dinner/breakfast), all on board ship accommodation with meals, house beer, wine and soft drinks with lunch and dinner and all shore excursions and activities excluding kayaking and a programme of lectures by noted naturalists.
If you choose the kayaking option and pay the kayaking surcharge, this will include the use of a drysuit, all your paddling and kayak equipment and the services of a professional sea kayak guide throughout the duration of the voyage.
Excludes
Any flights unless listed in the itinerary, single supplements, visa, passport and vaccination charges. Any pre and post trip hotels and meals not included in the voyage itinerary. Optional excursions not included in voyage itinerary. Laundry, medical expenses, travel insurance and items of a personal nature such as bar charges, wifi charges and tips.
Day 1
Overnight in a group hotel, Queenstown.
Day 2
Embark Heritage Adventurer
Days 3-11
Explore the Snares, Auckland Islands, Macquarie Island and Campbell Island. Daily and overall expedition schedule subject to weather.
Day 12
Disembark Heritage Adventurer, Invercargill, New Zealand.
---
What you'll see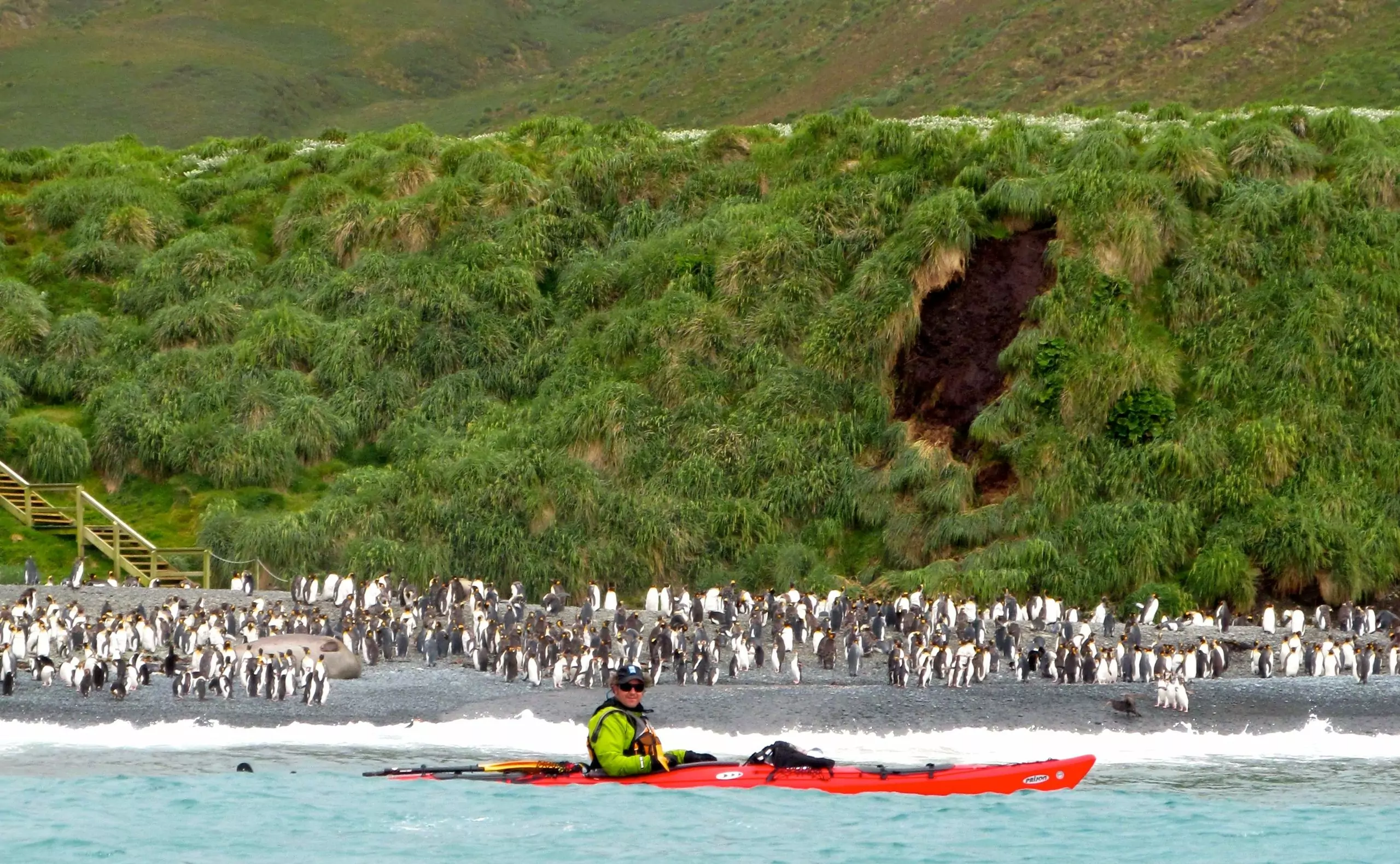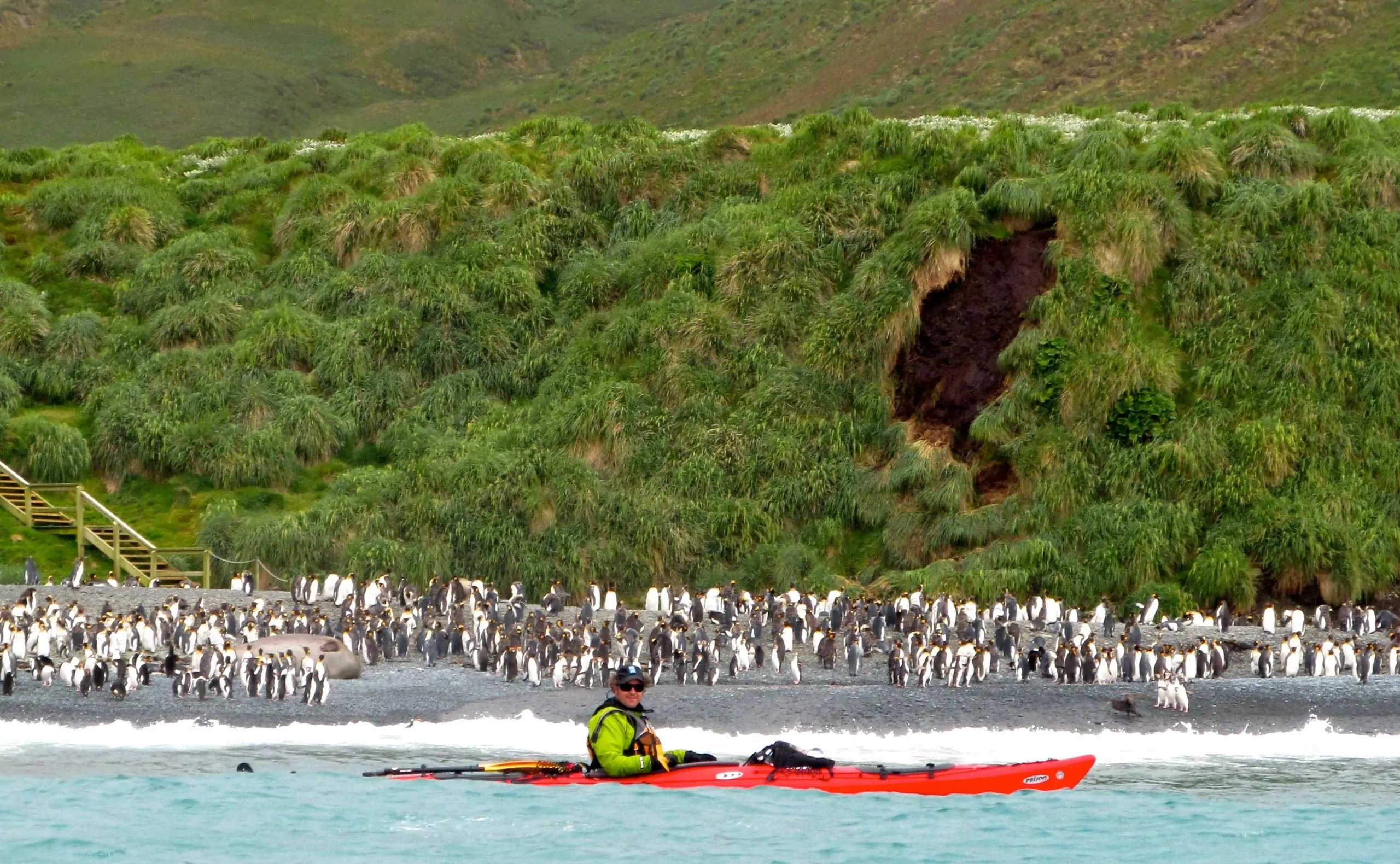 Trip Enquiry
Contact our office to ensure that the trip you have selected is available. Or any other queries below.
Already Made up your mind?
Subscribe
to stay in the loop with new trips and exclusive offers
Kayak Journeys around the world