Antarctic Expedition Cruise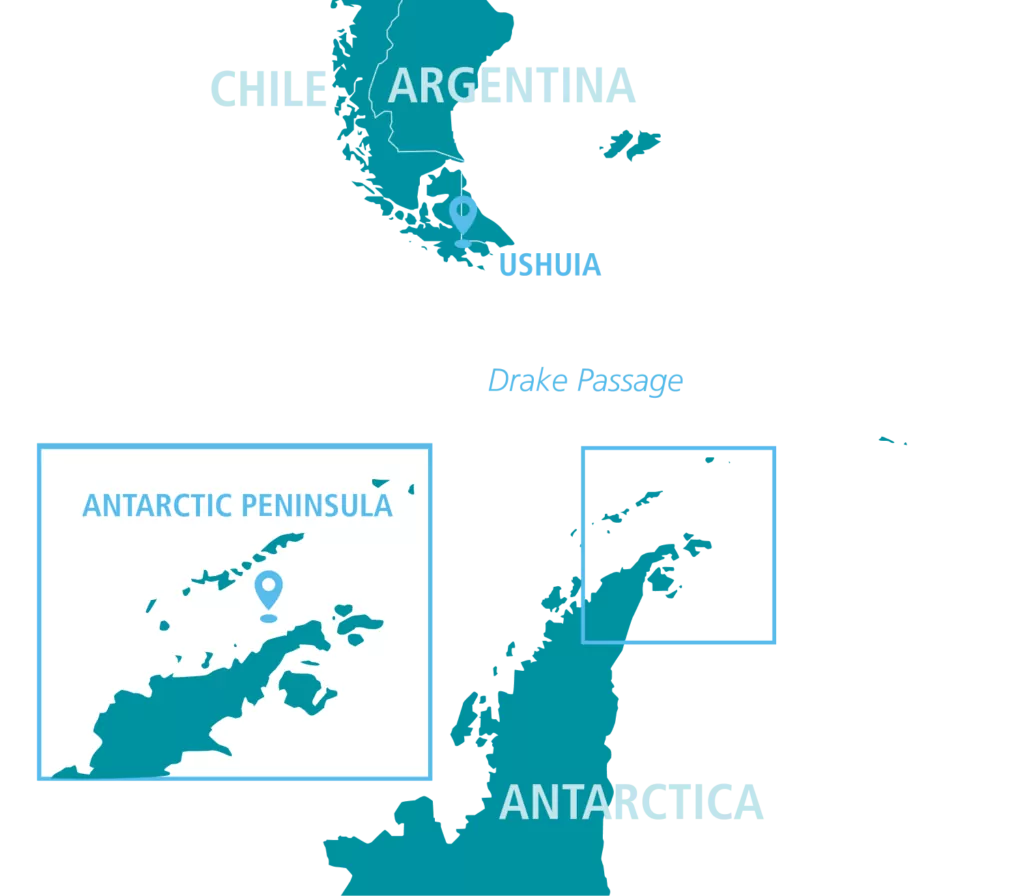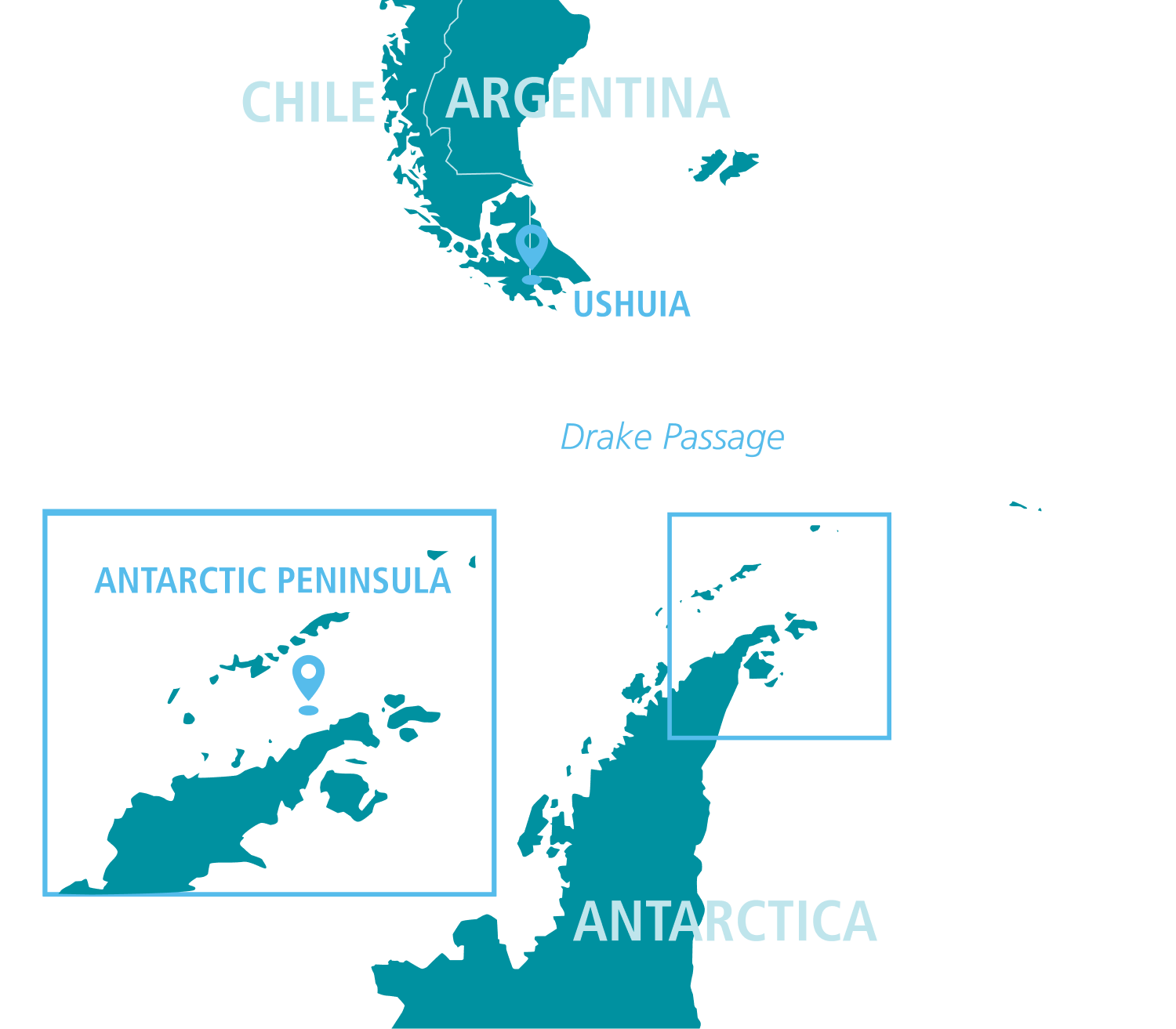 Southern Sea Ventures is returning to the Antarctic aboard the Polar Pioneer.
Since our first expedition to Antarctica in 1998, we have been a world leader in facilitating intimate and immersive experiences in this spectacular area of the world. We introduced and ran the first kayaking programs in Antarctica, much of that aboard the sturdy explorer, the Polar Pioneer. Our knowledge and expertise in exploring this destination by sea is second to none.
Our chosen vessel is the only 50 passenger vessels operating in the waters of the Antarctic peninsula. The Polar Pioneer is tough, nimble and quick to load and unload so you can maximise your adventure, which makes her the perfect base for skiing, kayaking and the intimate exploration of the Antarctic.
Cruise
Dive into the heart of Antarctica's icy wilderness with two daily Zodiac outings. Discover captivating landing sites and immersive experiences accessible only to smaller ships like our trusted vessel, the Polar Pioneer. With our Zodiac fleet, everyone goes ashore together, maximizing your time in this breathtaking landscape. Gain insights about the region's unique wildlife, geology, flora and history from our team of passionate polar experts, whether during an onboard lecture or an exhilarating excursion. Your Antarctic adventure begins here.
Cruise & Kayak
The Polar Pioneer is your comfortable base camp when you opt in for our kayaking activity package. We paddle whenever conditions permit, returning to hearty meals and cozy cabins. We aim for at least one extended paddle everyday, witnessing incredible wildlife in awe-inspiring surrounds, and landing ashore to stretch our legs and wander amond the penguins. Your kayak package includes drysuit and all paddling and safety equipment, plus the services of an expert polar guide. Zodiacs are available for extended shore excursions if you ever want a day off paddling.
Cruise & Ski
The opportunity to ski in this world's most awe-inspiring region is a rare privilege that few have experienced. With our optional ski package, our goal is to provide advanced skiers with exhilarating excursions across diverse locations on the Antarctic Peninsula, making the most of optimal weather conditions. Led by our experienced polar ski guides, you'll embark on thrilling backcountry skiing adventures in one of the wildest and most untamed corners of the world. For full details and to embark on this extraordinary journey, please contact our office.
Grade
Easy – Moderate
This trip is suitable for active individuals with a thirst for adventure. The kayaking option suits paddlers with some kayak experience.
Dates
2023
20 December – 1 January (2024)
Cost
From US$11,975.00 per person
*Prices above are exclusive of optional activity supplements.
*Final price will depend on cabin chosen.
Includes
One night's hotel accommodation (twin share) in Ushuaia, transfer from hotel to ship, transfer from ship to airport in Ushuaia at the end of the trip, 11 nights ship accommodation – all public areas are open to passengers, all meals on board ship, a welcome toast and captain's drinks, zodiac shore excursions from the ship, lectures, videos, slide and film shows, expedition guide services, port taxes and port charges imposed by government authorities, medical services – there is a resident doctor and well-equipped clinic on board, tips on board for crew and service personnel.
Excludes
Any flights unless listed in the itinerary, single supplements, visa, passport and vaccination charges, airport departure taxes, hotels and meals not included in the voyage itinerary, optional excursions not included in voyage itinerary, laundry, personal clothing, medical expenses, personal travel insurance and items of a personal nature such as bar charges and phone/email charges, emergency evacuation charges, alcohol unless specified. The kayaking, skiing and photography activities are an additional cost.
20 December
Arrival in Ushuaia, Argentina. Meet expedition leaders. Overnight in hotel.
21 December
Explore Ushuaia and its surroundings before boarding the Polar Pioneer at 4pm, where sea kayakers will receive equipment and skiers will prepare for the adventure ahead.
22 December
Cross the Drake Passage, encountering both calm and potentially rough seas, while engaging in lectures about the Antarctic Peninsula's wildlife, geology, history, geography and photography tips.
23 December
Crossing the Drake Passage, we eagerly await the first iceberg sighting and prepare the kayaks for our approach to the South Shetland Islands, potentially making our first landing or paddle in the evening.
24-29 December
Explore the western side of the Antarctic Peninsula, with daily outings to remarkable locations such as Hannah Point, Half Moon Island, Paradise Harbour, Lemaire Channel, and more, with potential visits to scientific bases and plenty more surprises throughout the journey.
30 December
It's time to leave the Peninsula and head north into the
Drake Passage. We'll use the crossing to swap photos
and share stories of our amazing wildlife encounters.
31 December
Bring in the New Year on the Beagle Channel!
1 January
Disembark in Ushuaia, Argentina at 9am, after cruising through the Beagle Channel in the early morning. Transfer to the airport for your departure flight, marking the end of an unforgettable journey.
---
What you'll see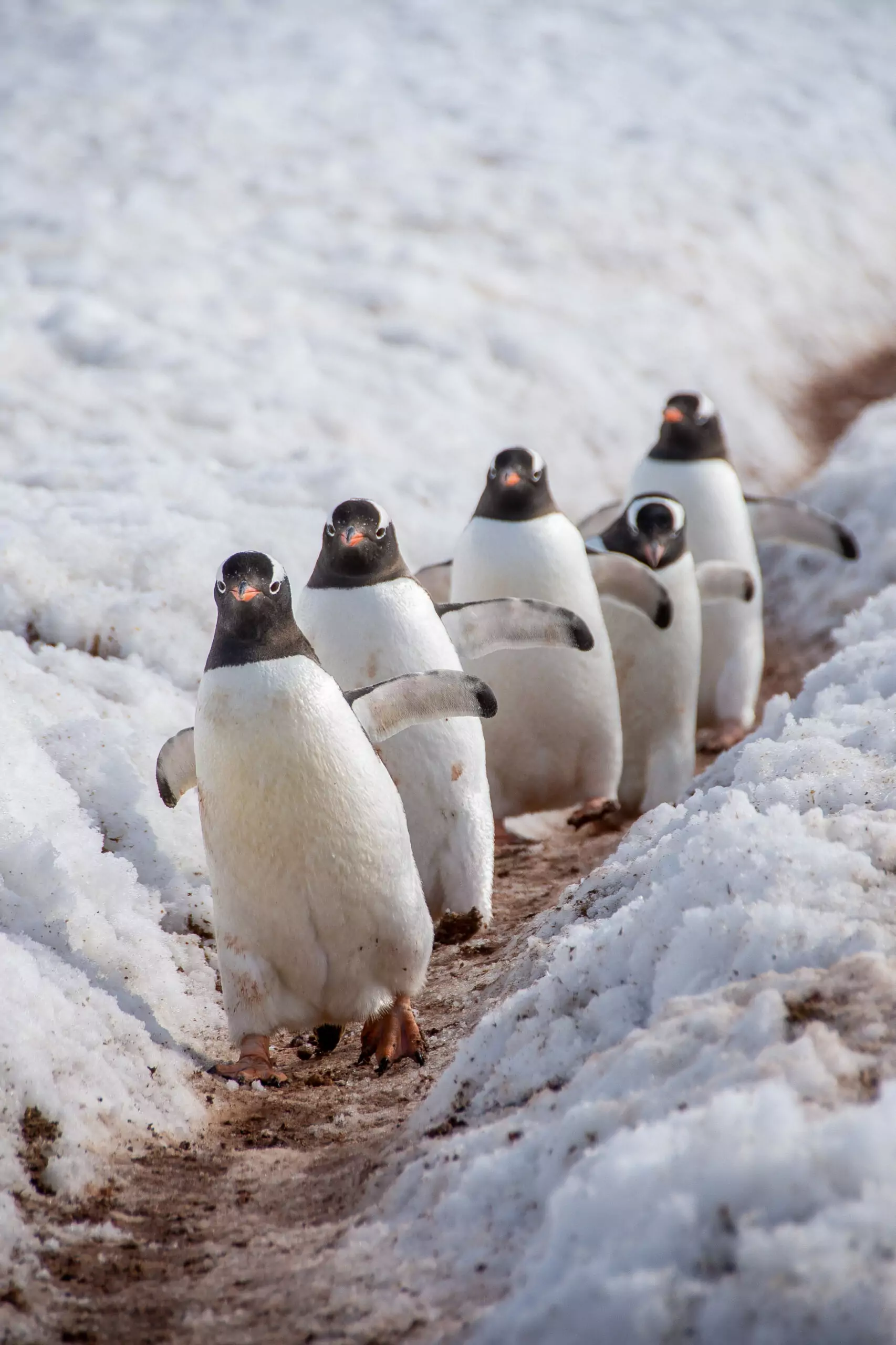 Trip Enquiry
Contact our office to ensure that the trip you have selected is available. Or any other queries below.
Already Made up your mind?
Subscribe
to stay in the loop with new trips and exclusive offers
Kayak Journeys around the world